Your custom-made automatic point cloud classifier – trained and tested for your use case.
What the AI Training Service achieves
.
Manually annotating data in 3D point clouds is a very time-consuming process.
You can significantly reduce this effort of manual annotation with our AI-based training service. It offers you automated and customized classifications with the help of AI. We train a model just for your use case to give your performance a boost and open up new possibilities.
Our clients reported for some scenarios that the classification effort could be shortened from several days (with manual annotation) to a few hours when using our AI Trainig service.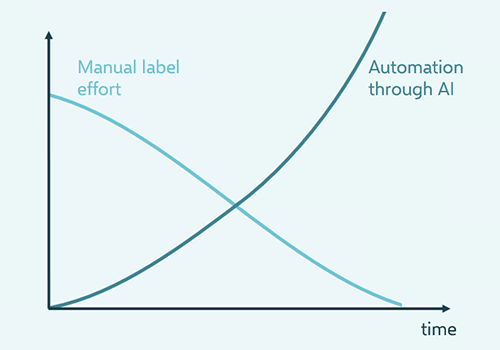 How does the AI Training Service work
?
You can either quickly generate training data yourself in our Pointly platform or through our labeling workforce. If you have already labeled data, you can leverage this as training material for your classifier and get a jump start with our Service.
Our team of AI experts will accompany you in this process, defining KPIs according to your needs and regularly updating you on performance.
To start the training of your AI model, you'll need to upload your data to Pointly and manually classify your point clouds to generate training data for the model. As soon as you have a decent amount of training data, we can start training your classifier.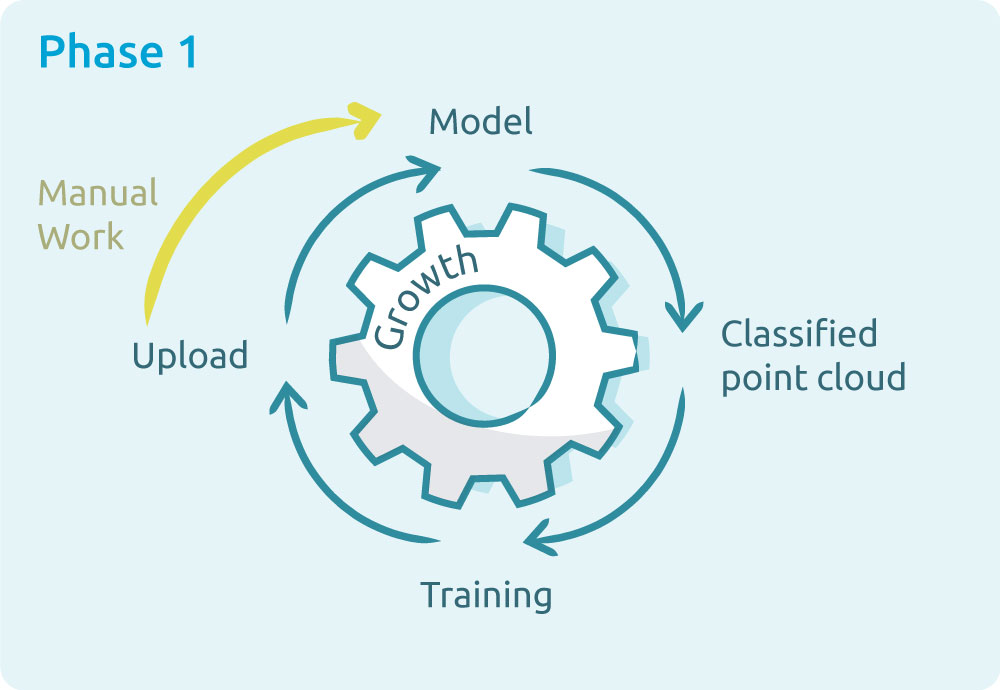 Then the model can take over to classify your point clouds, and you only need to make manual corrections. The more often this process is repeated, the better and more robust the model gets. So do the manual work a few times and then rarely ever again.
How you get your hands on the new AI Training Service
Use the form below to submit your inquiry.
You will receive a Pointly Professional Account to upload your point clouds. The data is split into three batches. Each batch is labeled, either by you or through our labeling workforce*. Then, we run training for each batch, optimize them automatically, and report the performance back to you.
Do you want to know more, or do you have any questions? Please read our FAQ or send us an email to sales@pointly.ai!
*Labeling fees apply at competitive rates.
A Professional Pointly subscription
A personal consultation session with our AI experts to assess your goals and define KPIs
Regular performance updates on the training progress
An AI point cloud classifier, tried and tested for your use case that you can keep using and training
Please fill out the form down below to inquire about an AI Training Service with us.
Geo-Data Science Technology
made in Germany
Pointly is a spin-off of Supper & Supper GmbH from Germany. The company is one of the leading full-service data science service providers in the country and develops customized solutions in the areas of machine learning, artificial intelligence, process optimization and digital transformation.