3D point cloud classification made smart, fast, and accessible
.
Pointly is an intelligent, cloud-based B2B software solution to manage and classify big data in 3D point clouds.
Our innovative AI techniques enable an automatic as well as accelerated manual classification of data points within point clouds – making it faster and more precise for you than ever before.
Start now with a FREE ACCOUNT and experience Pointly.
Explore the Pointly benefits for your 3D point cloud classification:
Using innovative AI approaches, points that belong together can be selected with
minimal effort and high accuracy
.
With the automatically pre-processed segments, you can apply classification to complex objects with just a few clicks.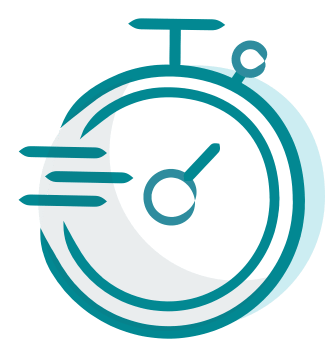 By building on deep learning, we train standard classifiers for semantic segmentation. With a steady input of training data, the standard classifiers will be able to automate mapping for certain use cases such as:
Airborne Laser Scans
City Inventories & Urban Objects
Highway Scans
Benefit from automatic point cloud object classification right upon uploading your data.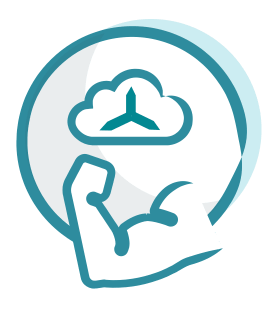 Make use of our Pointly 3D Point Cloud Services to train a custom classifier, should our standard classifiers not meet the requirements of your cloud data. Our custom classifiers are trained explicitly for the specific needs of our clients.
These classifiers are fully customizable for the proper visualization and analysis of your data. By supplying it with enough information, the custom classifier is able to automatically recognize the fitting class for your point cloud on upload.
We also offer Training Data Generation as Labeling Services to create the perfect alignment of training data and AI model.
Pointly uses Microsoft's fast, flexible, and secure Azure Cloud Computing Services. The parallel processing architecture allows elastic and independently scalable processing of even extensive amounts of data.
Everything you need to use Pointly is Internet access and a browser. No installation is required – simply sign up and benefit from the power of cloud storage and computing.
There is no need to invest in building data centers, external hardware, or maintenance. "Point out what matters to you," right out of the box.
Your data is safe with us. Building on Azure's 256-bit AES encryption standard and advanced threat protection, we protect your information whether in storage or transit.
Your user identity is managed through Azure B2C and ensures that only you have access to your data.
Pointly allows multiple individuals to access a project or point cloud simultaneously. Share it with your clients or your team – our tool allows you to perform classifications on various point clouds at once from several end points.
Streamline work processes by applying tags to:
add properties
document a status
assign tasks to team members
Via an API you can access the point cloud classification to utilize standard as well as custom classifiers without using the Pointly interface. The classification models can also be implemented into other platforms.
Instead of using the Pointly point cloud classification through a cloud, you can also order the standard or custom classifiers as a software package on-premise, allowing you to directly run it on local computers on client side.
Pointly does not only help you to accelerate and simplify your annotation work – but also to make it fun. What else?
Pointly offers advanced tools for easy manual as well as automatic point cloud classification, reducing the effort needed – thus saving time and resources.
Pointly is independent of the point cloud type (LiDAR, sonar, photogrammetric point clouds or otherwise generated point clouds), giving you ultimate flexibility.
With Pointly, you can create any class you like. Thus, you can customize your class catalog and generate training data for your specific AI project.
Pointly allows easy visualization of your point cloud and Pointly Services enable the conversion of your point clouds into further data products, for example CAD data, map layers or meshes.
Companies in the following industries benefit from using Pointly:
Agriculture and forestry
Supply network operator
Power lines
Real estate
Public transport services
Insurance
Agriculture and forestry
Supply network operator
Power lines
Real estate
Public transport services
Insurance
Manufacturing
Construction
Public sector
Asset management
Planning and surveying
Robotics
Automotive
Warehouse logistics
Mining
Digital forensics
Archaeology and museums
Manufacturing
Construction
Public sector
Asset management
Planning and surveying
Robotics
Automotive
Warehouse logistics
Mining
Digital forensics
Archaeology and museums
In the Pointly platform the full AI workflow for your use case can be covered:
Initial training data generation and fetching for point cloud model training.
Deployment of the trained classifier.
Upload of new data and application of the trained classifier (Inference).
Point cloud viewer + Pointly tools for correction of false classifications.
Iterative retraining of the classifier based on corrected classifications.
From the first deployment on, the classifier can be used in your projects and the model can become better the more you use it.
"Modern surveying technologies (laser scanning, drone flights etc.) allow the recording of high-precision 3D point clouds from existing construction sites. With the help of this data and by using Pointly, construction sites can be better organized and processes can be monitored and improved."
Dr. Dirk Ebersbach
Managing Director at VIA IMC GmbH
"Thanks to the developed 3D Deep Learning based point cloud classification by Pointly Services we are now able to classify ground points with higher accuracy than before, leading to more precise elevation models. Pointly can detect additional objects like powerlines and vehicles for us which allows to filter for specific changes. Recurring tasks such as the inventory of georeferenced objects and the recording of terrain changes become easier and more efficient.
What stands out the most to us is Pointly's adaptability – the new approach can learn continuously. Thus, any manual correction to the automatic classification (if necessary at all) improves the process for future applications."
Dipl. Ing. Andreas Schlienkamp
Group Leader Remote Sensing at RAG Aktiengesellschaft

Geo Data Science Technology
made in Germany
Pointly is a spin-off of Supper & Supper GmbH from Germany. The company is one of the leading full-service data science service providers in the country and develops customized solutions in the areas of machine learning, artificial intelligence, process optimization and digital transformation.
This Project is supported by the Federal Ministry for Economic Affairs and Climate Action (BMWK) on the basis of a decision by the German Bundestag.